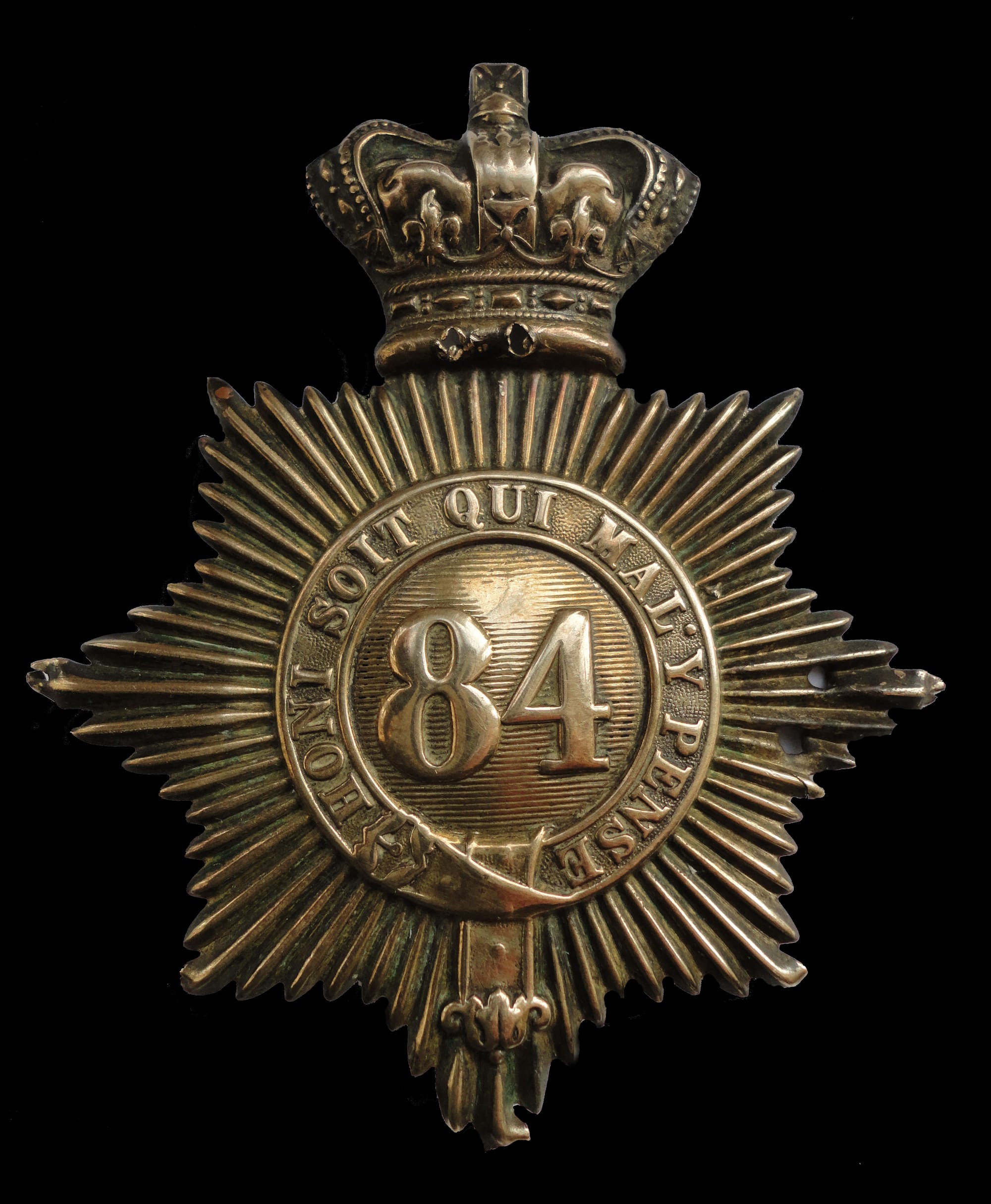 On a universal star and crown shako plate made of brass, with a circle containing the regimental number 84.
Although the Bell Top Shako existed between 1829 and 1844, a Horse Guards Circular Letter dated 22nd February 1839, made a change to the design of the Rank and File plate meaning this style was only in use between 1829 and 1839.
This particular plate has been badly abused over the years having had holes drilled in it (it was common place for these types of plates to be fixed to plaques or wooden boxes-even collectors used to nail such badges to create a display)! Although damaged, this plate is included as examples of this type are incredibly difficult to find.